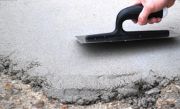 A range of epoxy resins for all types of repairs to concrete.

Various polymer modified repair mortars for re surfacing and repairing concrete.

Primers for use with our epoxy resin repair mortars.

Your Basket:
0 items - £0.00
Checkout
Your Account:
»
Login / register here
Search:
Information
Catalogue
Download our latest catalogue in PDF format or request a printed copy.
Visits
Our unique service lets you request an expert to visit your site and provide product advise.